Welcome to South Africa's ultimate easternwear service.
Giving you access to over 15000 of latest branded sarees, modern suits, and designer lehengas currently being produced on the Indian market. All including safe local payments, free nationwide delivery and an unmatched 100% money back policy. No other can come close to our all around value for money.
Join our Whatsapp Groups for all the latest designs first.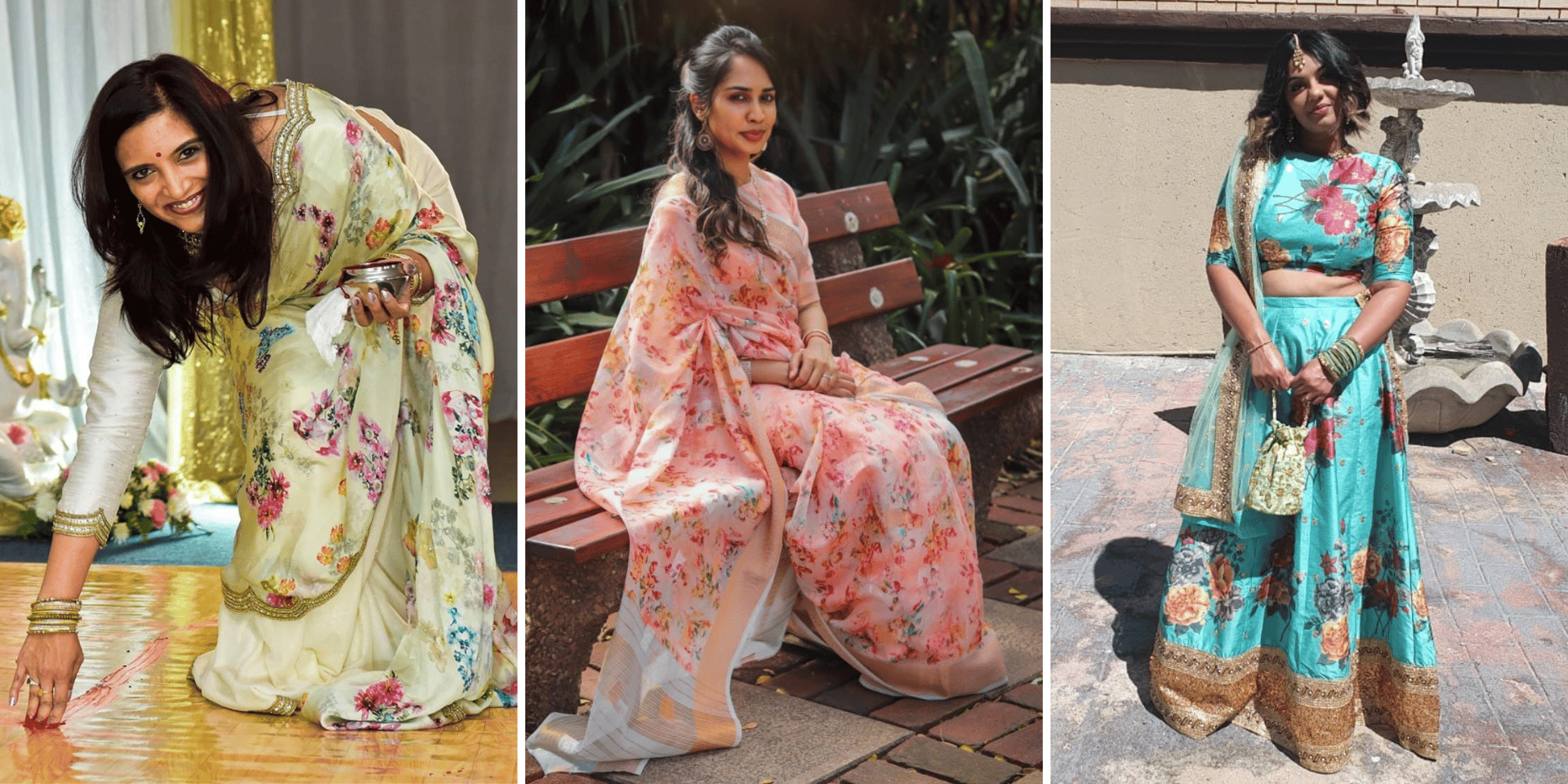 "I have bourght 3 different times from The Maharani's Closet. I love that the outfits are exactly as the social media posts. Also, it really helps that they do free delivery. Would recommend them always." - Michelle Nandkoomar
"Have been using TMC site to purchase quite a few items. From Kurti dresses to tops, to designer eastern wear. Not only can I vouch for the excellent quality but also the superb customer service. A very important point to make is that you really do get what u see on the pics. I was so skeptical about this when I was first introduced to TMC but they proved me wrong every single time I received my orders. The fits are suitable for SA body types too!!!." - Farzana Hoosen
"Absolutely amazing quality. Tried and tested! Great service. I wouldn't buy my eastern wear anywhere else." - Maleesha (Glamfactoronelinestore)
"I have been using Maharani's Closet for years and have always gotten impeccable service and quality garments. I cannot buy my eastern wear from any other store since. Thank you for the great service." - Aiyesha Bibi Bacus
"I am a new customer and I have experience the best service. The Dedication to customer service and the professional manner is tremendous. My daughters and I have found the unusual and exclusive designs and fitting we have been searching for. Thank you so much and I hope we continue to have the awesome relationship we have." - Nisha Mahes